Stephen J. Dame II was born in Winchester, Mass. on September 6, 1989. From his very youngest days, Stephen was a gregarious fun-loving boy, who brought joy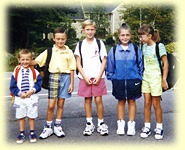 and pride to his parents, family and friends. Stephen and his beloved younger brother Chris grew up in a loving and supportive household, with devoted parents Steve and Karen. As a young child Stephen spent many happy hours in his back yard swimming and playing with his brother Chris and friends Jaryd, Kristen and Rachel.
Activity in sports was a passion for Stephen. There was no sport or challenge he wouldn't try, and excel at.  He played baseball, soccer, ran track, skateboarded, snowboarded, and more recently worked out with his dad at the gym. But his athletic focus was on one sport, ice hockey.  Steve's mom and dad fully supported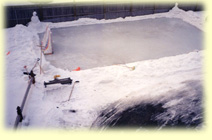 Stephen's success as a hockey player. His dad would build a backyard hockey rink in the winter so he could play hockey with his friends. Stephen was Captain of his middle school team, and as a freshman made the Tewksbury varsity high school team. Stephen especially enjoyed playing with his close friend Rollie Jenkins on the "New England Stars" hockey team.
As he went into his high school years, Stephen made friends with a group of kids
who became a big part of his life. They enriched his life beyond measure.  As Stephen listed in his Facebook profile when referring to his friends, he said "…they are the best ones, I couldn't ask for anything more." Stephen's parents agreed.